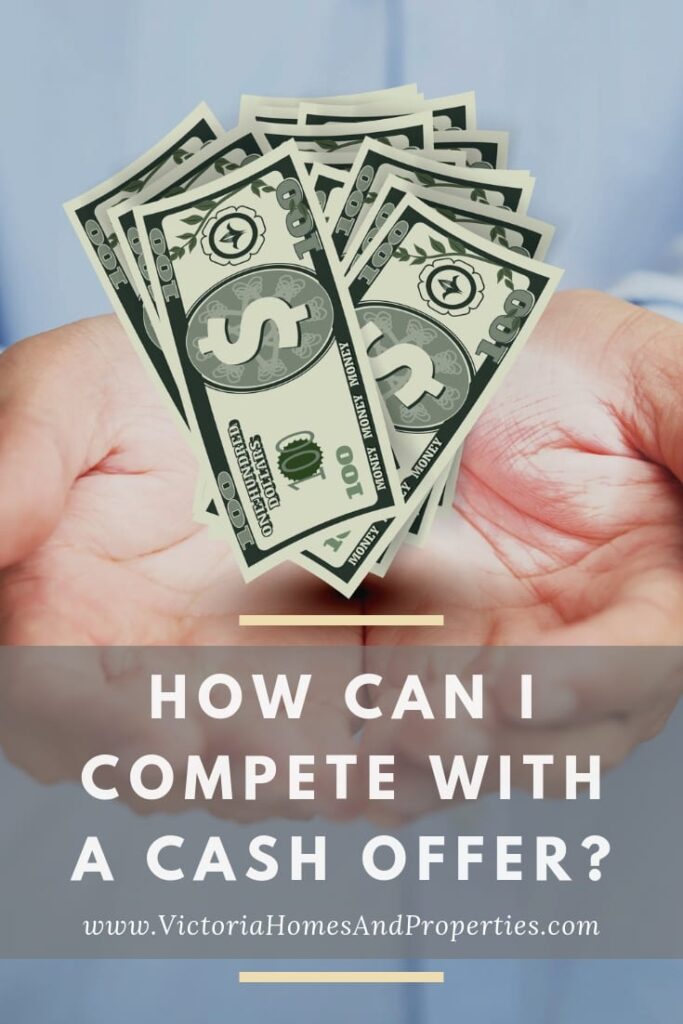 You found the house. You want the house. You have to finance the house. That's not a terrible idea since about 70% of all home purchases are financed as opposed to a cash offer. Many home buyers are repeat buyers and roll their existing equity into the new home putting down a healthy down payment.
While this is all well and good, it may seem difficult to compete with the cash offer. I mean, if somebody wanted to buy a couch from you and one person said they needed to put it on a credit card and the other one had cash in hand, which one would you go with? Chances are, the guaranteed cash in hand is a much more attractive offer, so are there even ways for finance offers to compete?
Because 70% of home purchases are financed, you may or may not even have this issue but if you find yourself worried about a hot real estate market and losing out on your dream home, it's helpful to understand a little bit about the home offer process and how you can make your offer more attractive. Here are five ways to make your offer extremely competitive over a cash offer.
#1. Go beyond the preapproval letter.
You should always be preapproved for a home loan before looking at property. Sellers want to know that you are serious about buying and have done your financial homework necessary to afford the property. But, beyond that, you can get your underwriters review of your loan application prior to making an offer, solidifying your financing even more. The underwriter can review all income, assets, credit, and documents and underwrite the loan even before they've finalized on it. This is much more attractive to sellers as they have an actual commitment from the underwriter to loan the money. Talk to your agent about the possibility of getting this process completed before making an offer.
Related: How to Avoid Mortgage Mistakes
#2. Have a preinspection.
Most offers will be contingent on a home inspection and if there's anything wrong with the property, buyers can back out. However, if you ask for an inspection ahead of time, sellers know that you're much more serious when you do make an offer, understanding that there won't be any link the inspection time or even an additional inspection after acceptance. This will save everybody time and the offer looks much more attractive to sellers.
Related: Best Condo Buying Advice
#3. Be respectful of the seller's timeframe.
Often, sellers have unique time frames and certain concerns so when a buyer is concerned about the same things the seller is, it makes the offer much more attractive. Cash offers might sound great but if there are a ton of contingencies and addendum's to the situation, your financed offer looks much better.
#4. Minimize contingencies.
And all cash offer sounds good on the surface but if the buyer has to sell a property before buying the next one or they have long time frames, extensive contingencies, or additional addendum's, the offer can look bogged down and discouraging. A financed offer with very few contingencies and an easy time frame looks much more attractive.
#5. Avoid an FHA loan.
A major drawback to an FHA loan is that buyers will be forced to pay mortgage insurance for the life of the loan unless they refinance but this isn't just attractive to buyers, it can be attractive to sellers as well who recognize that these buyers barely qualify because of low credit scores and are more likely to hit snacks in the loan process. If you can go with a conventional loan it looks much better on the offer.
This is just a few ways to make your financed offer looks more attractive. Each offer is individual and we have to write up a solid and tight offer with every single purchase so having the right agent as your representation with experience and knowledge in the business as well as the market, can make a world of difference on whether or not your offer gets accepted.
Read More Good Stuff:
The First Step to Homeownership
How to Choose Between 2 Perfect Homes
How to Be a Serious Buyer