Victoria Homes And Properties Satisfied Clients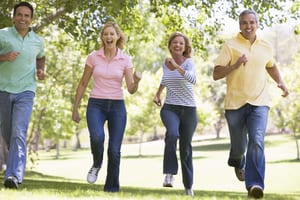 To whom it may concern…
I have known Fred Carver for some time & have had dealings on two properties. I've found Fred to be easy to talk to and extremely knowledgeable about all things Victoria. He's friendly and honest and his enthusiasm in business is refreshing. Fred has gone out of his way to help me with a number of things. Everything from picking up my car, checking on the house, distributing keys and always being the "person to call" for advice of all kinds. I'm an "out of province" person & have relied on Fred for directions as well as a fair and honest person to rely on. I trust Fred entirely and would recommend him to anyone either moving to or from the island. A fair and honest person.
Sincerely, Linda Walker Calgary
"Buying or selling a home can be very stressful.  You want to have a good Real Estate Agent that understands your needs and is always available.  In Victoria that agent is Fred Carver.  If I had to pick 2 words to describe him, they would be "Fred Cares".  He is experienced and knowledgeable in the industry and you can be confident in his ability to cover all aspects of a purchase or a sale.
Doing business with Fred has been a pleasure." Teresa, K
"I was impressed with how carefully you listened to my needs and wants; and then responded with a list of homes that most nearly met my needs. It was a pleasure dealing with you; and I highly recommend you to anyone who's in the market for a new home." John Beatty
My husband & I had the pleasure of meeting Fred when we hired him to sell our house. We have had many Realtors over the years, but Fred Carver was the best. He was very professional & friendly. He kept in close contact with us, which we found very satisfying. He worked very hard for us & as a result our home was sold within a month. We had been trying to sell it for 2 years, so it was our good fortune to have Fred for our Realtor. We would recommend him to anyone who wants to sell their home fast & with courteous professionalism.
Sincerely, Charles & Millicent Buckley
Fred brought several positive characteristics to the table when selling our Condo:
He was very familiar with the building, as he had been involved with the development of the land, and had sold some units in the past,
He lived nearby and was able to show the Condo at short notice,
He was able to recommend a competent man to do some rennovations and painting on short notice,
He was also able to obtain a plumber instantly, an extraordinary feat,
He was personable, friendly, competent and persuasive when dealing with a difficult purchaser! Allan & Julia
The beginnings of the sale of our home went smooth, quick and easy with Fred bringing through just the right purchaser after a careful inspection of our home. In our busy lives today, it's nice to have a realtor who pre-approves the right clients for the home. Just one visit and both parties were content with a fair sale . When a few timeline changes came up unexpectedly, Fred worked quickly to come up with adjustments that would suit both parties. We spell relieve "Fred Carver" Thanks , The Tuit's
I want to thank  you  for being so great to deal with in the listing and sale of my home. Your enthusiasm and expertise in handing all the details instilled in me the confidence that I was being very well looked after and had someone in my corner who was well experienced and respected. This enabled me to feel at peace with listing my home at this time and I am very happy with the outcome.
 Even our building manager was very impressed with you.
 I highly recommend you to anyone wishing to buy or sell knowing they were getting the best realtor they could possibly get!! 
Sincerely, Marlene Summers, 203-1029 Balmoral Rd  Victoria, B.C. V8T 1A8
 
By all accounts we are difficult clients. We think we know what we want, but ultimately since our decision is based on 'instinct' we tend to be all over the map when it comes to house hunting.  Normally we would go through months and months of open houses before actively Involving a realtor in our madcap ways, but because we were from out of town, it was necessary to secure one at the beginning.  Enter Fred.  With the patience that can only be learned from years of
experience, he indulged our requests to see homes that (he knew even before we looked at them) would most likely be a 'no' before we walked through the door.  Having been born and raised in Victoria he knew every corner of the city but perhaps what we appreciated the most, was his willingness to tell us when a home was overpriced.  Curiously when we found the 'right' property – we both knew it instantly, but we hesitated. Perhaps it was living at a distance – hard to say. Fred seemed to know before we did.  By the time we had visited the home for the third time, (and countless times online) as we drove away, it hit us.  This was our 'home'.   Fred put the paperwork together, negotiated the best deal possible, crossed the 't's' and dotted the 'i's' and we are now the proud owners of a fabulous house.
Fred was very easy to spend time with, professional and knowledgeable.  He is also very good with children and by the time all was said and done our little one had decided that she 'loved' Fred.  We truly enjoyed our house hunting experience and would highly recommend him!
Best regards, (Marlene) & Phillip
 
Thank you once again, Fred. We are very pleased with how this sale proceeded, and it's outcome. It was accomplished in less than two weeks, more like ten days. You gave our place wonderful exposure, exhibited a very professional attitude, and showed great patience and understanding of the market, buyers, and the needs of your sellers, us. Beth and Jim
Victoria Homes And Properties Satisfied Clients